Your Best Budget Tibet, China and Nepal One-Stop Tour Expert.

Tibet Theme Tours
All of our Tibet theme tours can be customized according to your special interests. No matter how you like to travel Tibet, we have a trip to suit.
Tibet offers much to see and to experience. The marvelous high plateau landscapes make Tibet a paradise for photography. For outdoor activities, biking and trekking in Tibet are always popular with adventures. No matter you want to explore the exotic culture of Tibet, experience the colorful festivals with the locals or want something suit for a whole family, you could find one meet your interests from our unequalled range of theme tours in Tibet.
Latest Tibet Travel Advice Articles
Need more professional help for planning your upcoming Tibet tour? No worries! Click the latest Tibet travel advice and get to know loads of useful tips before heading to Tibet.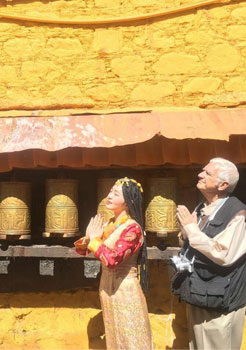 Email: inquiry@tibettour.org
Start Planning your Own Exciting Trip to Tibet
Our tours are fully customizable and available 365 days a year! Just tell us your rough travel idea, and one of our seasoned Tibetan tour experts will reach back to you and work with you to customize your Tibet tour, with a favorable quotation and exciting itinerary FOR FREE.